Yeti
YETI products are designed and built for all outdoor adventures. Perfectly Over-engineered and created For the wild. Premium Coolers, Drinkware & Outdoor Gear that are the ultimate in design & Performance.
Yeti Drinkware
Yeti Rambler Tumbler 20 oz Stainless Steel
Yeti Rambler 20 oz durable stainless steel robust tumbler features double wall vacuum insulation for maximum heat retention or cold retention depending on drink requirement. No Sweat design means dry fingers without frost bite or burn, dishwasher safe and comes...
Price: £29.99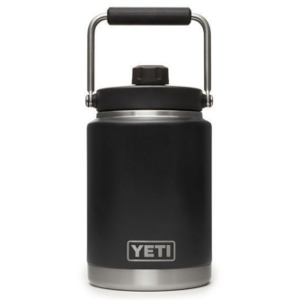 Yeti Rambler Half Gallon Jug
Yeti Rambler durable, tough double vacuum insulation stainless steel half gallon jug. features stainless steel handle with easy grip for comfortable carry, threaded leak-proof  MagCap with extra wide opening for easy loading and cleaning plus magnetic home base docking...
Price: £99.99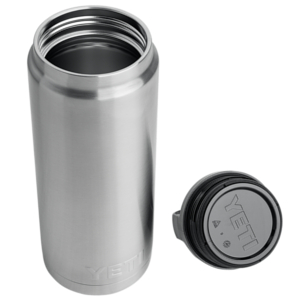 Yeti Rambler 26 oz Stainless Steel Bottle
Yeti Rambler 26 oz 18/8 Stainless Steel, BPA- free, double wall ultimate vacuum bottle with over the nose technology for comfortable drinking and easy filling and cleaning, fitted with triple haul 100% leak-proof screw on cap. Also available...
Price: £39.99
Yeti Rambler 26 oz Bottle Black
Yeti Rambler 26 oz robust stainless steel over the nose technology bottle. Features double wall vacuum for ultimate heat and cold retention, Duracoat colour that won't fade or peal, No SWEAT design keeps fingers dry BPA free fitted with...
Price: £39.99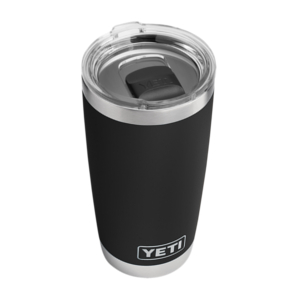 Yeti Rambler 20 oz Tumbler
Yeti Rambler 20 oz stainless steel double wall vacuum insulation tumbler is designed to keep drinks hot or cold until the very last sip. Features MAGSLIDER smooth opening or closing spill and splash resistant lid, no sweat design keeps fingers...
Price: £29.99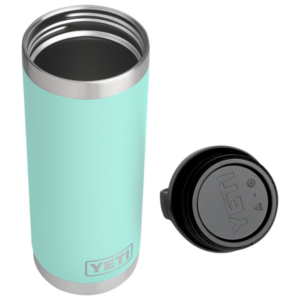 Yeti Rambler 18oz bottle Sea Foam
Yeti rambler 18/8 stainless steel durable 18 oz sea foam bottle features Duracoat colour finish which won't fade, peel or crack. the double wall vacuum insulation keeps drinks hot or cold until the last drop, no SWEAT design...
Price: £29.99
Yeti Rambler 18 oz Bottle Black
Yeti Rambler 18 oz bottle in Duracoat colour black, stainless steel double wall insulation providing the ultimate in heat and cold retention as required, the no SWEAT design offers dry hands and prevents condensation, fitted with easy carry top handle...
Price: £29.99