Game
Selection of fly rods, reels and accessories in stock, more products appearing soon. We also stock a wide selection of Turall and Fulling Mill flies suitable for all types of fly fishing and waters, again more products being added shortly.
Flies
Turrall Wulff Fly Pack
Wulff quality selection of 10 flies by Turrall...
Price: £9.5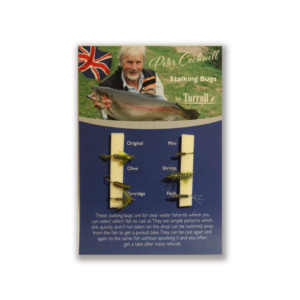 Turrall Peter Cockwill Stalking Bugs
Peter Cockwill Turrall selection pack of six stalking bugs designed for clear water fisheries with simple patterns which sink quickly and can be cast time after time without spooking the fish...
Price: £7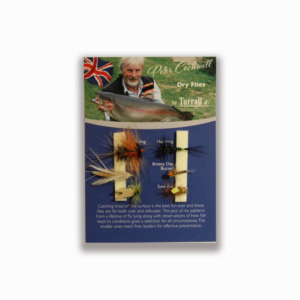 Turrall Peter Cockwill Dry Flies
Turrall Peter Cockwill dry flies selection pack of six, designed for catching trout off the surface, suitable for both stillwater and river...
Price: £8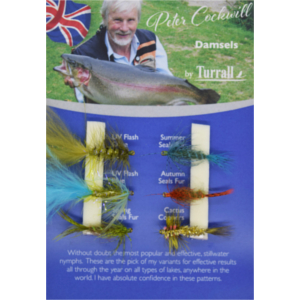 Turrall Peter Cockwill Damsels
Peter Cockwill Turral damsel selection pack of the most popular stillwater nymphs, for effective results all through the year on all types of lakes...
Price: £7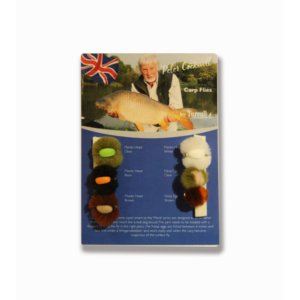 Turrall Peter Cockwill Carp Flies
Peter Cockwill Turrall carp selection pack includes Monk series flies designed to sit in rather than on the surface and Ninja eggs for fishing 6" to two feet under...
Price: £8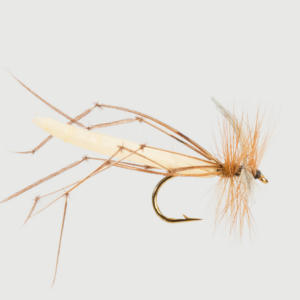 Turrall Flies
Large selection of quality Turrall flies in stock, suitable for all types of fly fishing waters, including bead heads, nymphs and lures...
Price: £1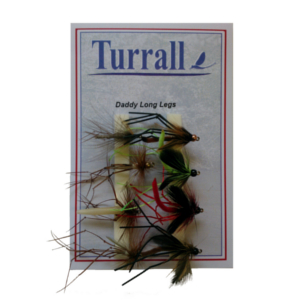 Turrall Daddy Long Legs Pack
Selection pack of Turrall Daddy Long Legs top quality flies...
Price: £9.5
Fulling Mill Flies
We stock a range of Fulling Mill Flies including Deceivers, Bonios, Dog Biscuit, Nymphs and Bead Heads...
Price: £1.35 upwards
Fly Reels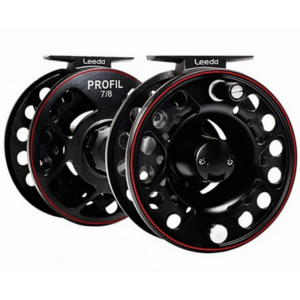 Leeda Profil LA 7/8
the Leeda large arbor cassette system fly  reel comes with ultra smooth disc drag system, quick release spool, converts from Lh to Rh retrieve and is supplied with two additional sapre spools suitable for 7 & 8 weight fly lines...
Price: £30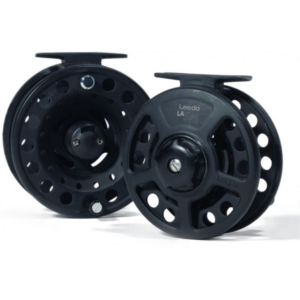 Leeda LA 5/6 RTF
The Leeda LA fly graphite frame and spool fly reel has large arbour for reduced memory and fast retrieve, central drag system and audible check mechanism...
Price: £16
Fly Rods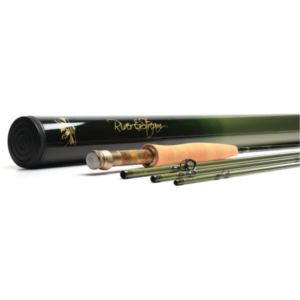 Wychwood River & Stream 9ft Fly Rod
The Wychwood River and Stream AFTM5 4piece fly rod is made from super fine, high quality lightweight carbon fibre has a wooden bur reel seat, cork handle and is supplied with a carbon/ glass fibre storage tube.. . &nbsp...
Price: £130