Sledges
Selection of sledges in store whilst stocks last. Also available warm winter outdoor clothing.
Plastic Sledges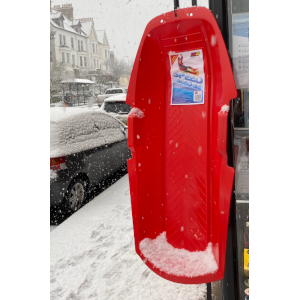 Medium Plastic Sledge
Medium plastic sledge suitable for youngsters winter fun...
Price: £15.00
Bump Skid Sledge
The Bump Skid plastic compact sledge is made from HDPE plastic suitable for 5 years and above, providing hours of winter fun. Colour may vary from image...
Price: £5
Wooden Sledges
Traditional Wooden Sledge
Traditional 2 men wood sledge is designed with a slatted seat reinforced metal framework, metal runners and comes with pull cord. Product varies from image...
Price: £95.00